Hello Beth! Can you tell us about your childhood and your background?
I was born during World War II, in December of 1944. People born after the war are called boomers, but I am not a boomer. My father was overseas at the time so we didn't meet until after the war was over in May of 1945. In the meantime, I lived with my mother and her parents in Jersey City, New Jersey, where I was born.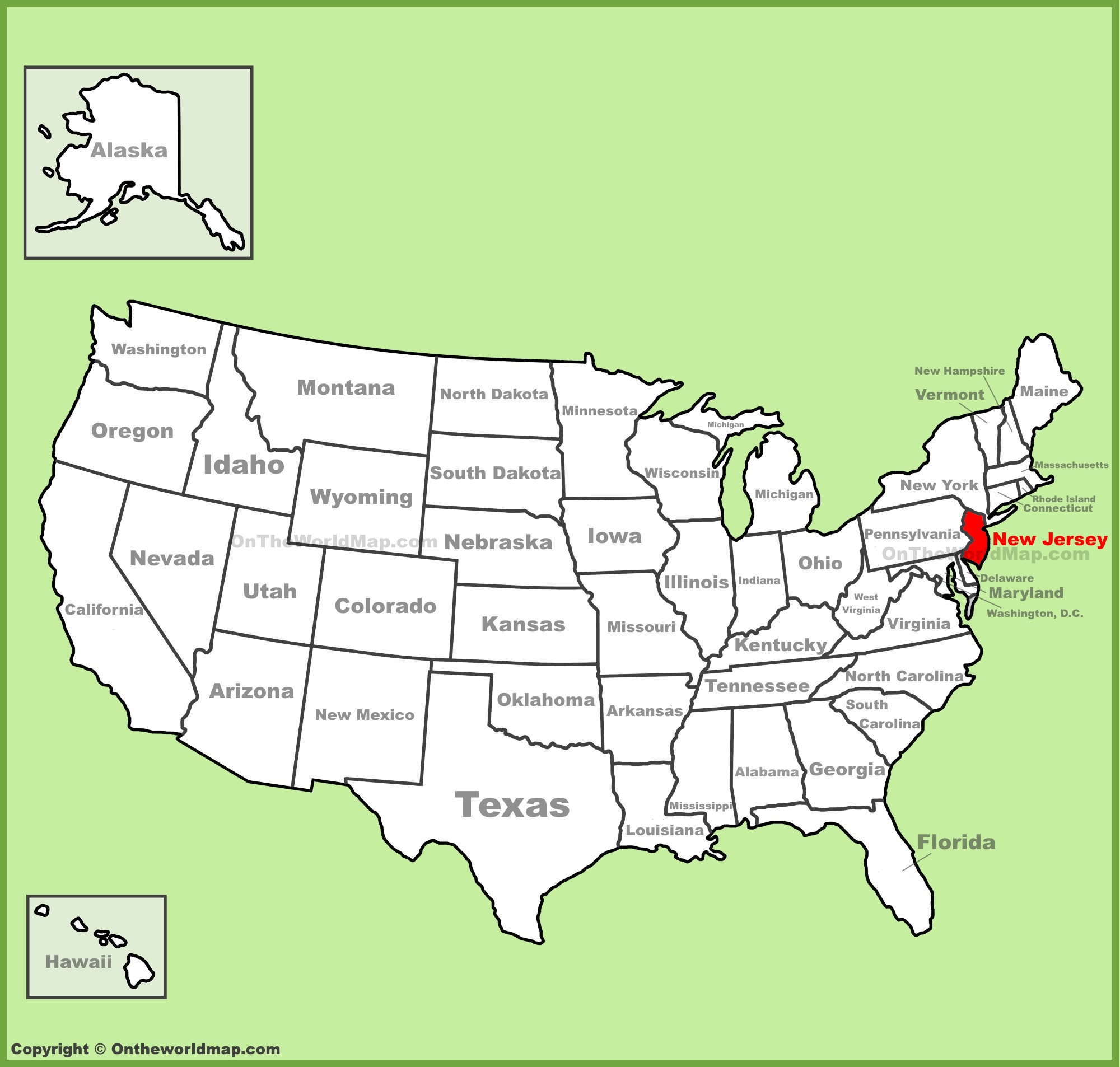 After my father returned, our family, including my older sister, who is 20 months older than I am, moved to a small house in the suburbs of New Jersey. There my mother had another child, a son. Then we moved to a larger house where my mother had another child, another son, and again, to a larger house, all in the suburbs of New Jersey. In the third house we were 25 miles from New York City, and if you went out to the nearby highway, you could see the New York City skyline.
I went to a Catholic school from kindergarten through 12th grade. We received a good background in the liberal arts, but the school was not equipped to handle advanced science classes, though I did have biology, chemistry and physics, and, of course, math. I learned at a high school reunion that a few male classmates became engineers or scientists. I was not encouraged to go in that direction, though, and I had little interest on doing so. Not surprisingly, I decided to major in English at the college in New York City where my father taught. My sister went there too. Tuition was free, and we lived at home and commuted on the train to lower Manhattan. We got there from New Jersey by ferry. It was fun, and New York City was SO different from the New Jersey suburbs in which I was raised.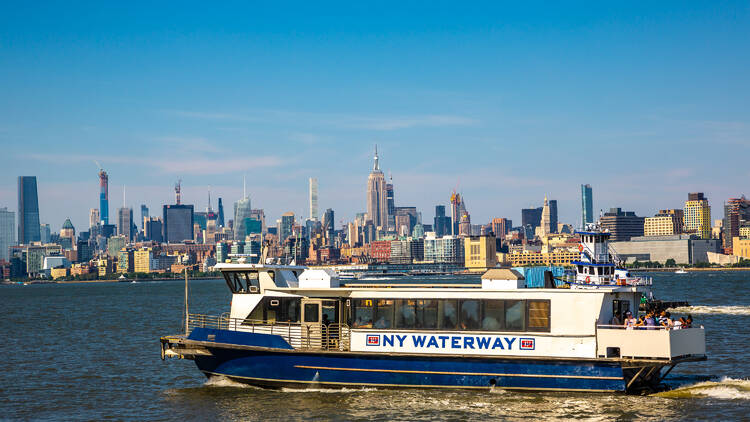 My sister was an English major too (but ended up designing kitchens) as was my late brother, who taught middle school English for many years, and my daughter (who is a writer/editor). Both of my sister's daughters were English majors, one now a high school English teacher and the other a realtor. My sister-in-law is an English teacher at several colleges. My brother, her husband, majored in history and taught high school history. My daughter is glad that I was happy about her decision to major in English even though it didn't promise a lucrative career. She is a writer/editor at the American Institute of Architects. By the way, my father taught economics at the college in lower Manhattan, and my late husband taught history and other subjects in the Department of Humanities at Michigan Tech part time for 20 years. I taught English in the Department of Humanities at Michigan Tech full time for over 30 years.
You mentioned that you lived in Germany during a presentation session in International Neighbors. Can you tell us about that experience?
My late husband got a PhD in German History from Ohio State University. I got my PhD at roughly the same time in English. As part of his research for his dissertation, he received a fellowship from the German government. Then he extended his fellowship for a year, so we lived outside Düsseldorf for two years in several apartments in homes of German families. I was studying for my PhD comprehensive examinations at the time. In the home in which we lived the longest, I tutored the twelve-year-old in English. Of course, I was learning German at the same time. I also studied German at a Goethe Institute in southern Germany along with my husband, and when we moved to Düsseldorf I attended German classes for adults in the evening. Since the family with whom we were living spoke no English, we had to speak German when they hosted us, and that was fairly often. My German never got much beyond simple conversation, though my husband was using German in his research so his was much better. In fact, some people thought he was from the Netherlands. He clearly had an accent but was otherwise pretty fluent.
Germany was beautiful. We lived near the Rhine River and would go for walks along it often. The town in which we lived, Kaiserswerth (City of Düsseldorf), lovely and historic, had bakeries, butcher shops, and coffee shops. We had more free time than we would have had as graduate students in the U.S., so we took advantage of our happy situation.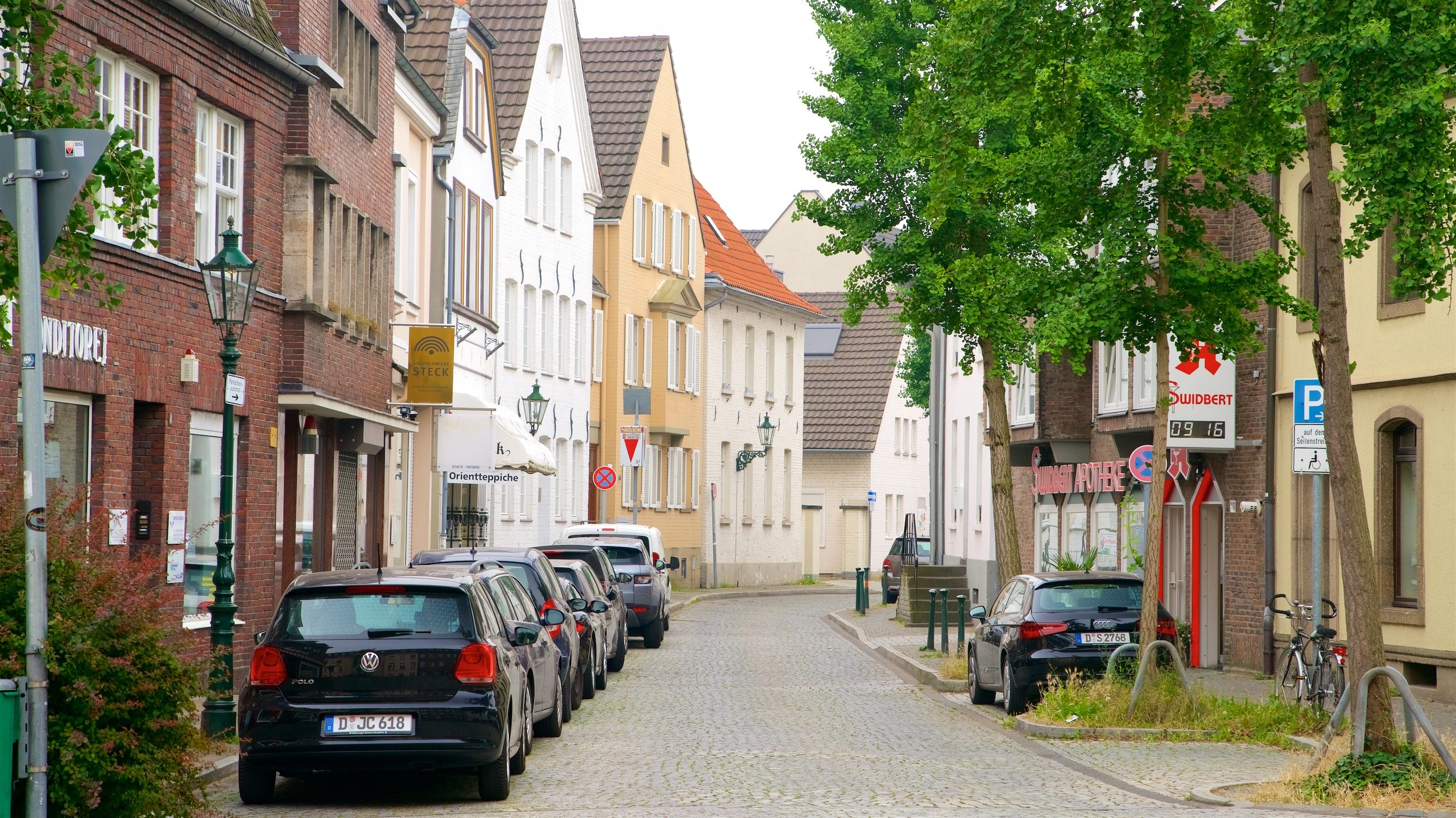 Seems like a very wonderful experience to live there! Going way forward to 2020, when the world is on pause. What activities do you enjoy, and did you find something interesting to do during the pandemic?
I am a great walker–and cross-country skier and snowshoer in the winter. I live on a 180 acre farm so there are plenty of places to walk and ski and showshoe. I also live near McLain State Park, so I sometimes walk there. I recently walked along the Portage Canal near Michigan Tech with a friend. It had just been cleared of snow.
Early in the pandemic, on Saturdays, I organized a walking group, mostly of friends who are also neighbors, to look for the corners of my property. Since I live alone, I knew I had to figure out a safe way to spend time with others. I never got COVID thank goodness. Early in the pandemic I also started walking once a week with the family down the road who were relatively new to the neighborhood. They have two boys so we explored the Boston Creek and the Lily Creek, both of which go through my land, and a ridge that has huge old growth trees. The ridge protected the trees from loggers who cut down most of them in the area for use in the mines or for farming. We found beaver lodges, active and old, and sometimes walked with a neighbor who has a deteriorating homestead deep in the woods not far from his house.  The neighbors down the road then invited us to see their property. They, too, have land on both sides of Boston Creek. We sometimes get together for brunch. The father, who is 6'8", works at Tech and designs electric vehicles. The mother home schools the boys but had been a middle school teacher. When my daughter and her boyfiend visit (he is 6'6"), we get together with them since they are roughly the same age.
On the creative side, last May 2022 I started taking piano lessons. I had taken classical guitar lessons in the past, but I seem to do better with the piano. I've recorded some of the pieces on my phone. When you see me, ask me to play one or two. Actually, Puti included one recording here "The Shepherd Pipes."
Beautiful! For readers who's not from or familiar with the U.S., what are the best cities in the U.S. to be explored?
First—Washington D.C. My daughter has lived in Washington D.C. for about ten years, so I've visited the city often. I was just there as my sister came down from her home in Connecticut to celebrate her 80th birthday. It was a great family reunion as her daughter who lives across the street from her in Connecticut and her other daughter who lives in Colorado came, my brother, who lives in New York state, and his wife came, and my daughter and boyfriend were already there. We visited the National Museum of the American Indian, the U.S. Botanical Gardens, Hillwood, a museum and estate built by Marjorie Merriweather Post, heir to the breakfast cereal industry in southwest Michigan, and the Kennedy Center where we saw a comedy. The weather was good, and we had fabulous dinners, one at a famous Spanish restaurant.
Second—New York City. In college, in my senior year, I lived in New York City and would sometimes go with friends to Greenwich Village. The museums were right there, too, which was handy when I took an art history class. My late husband was from Brooklyn, part of greater New York City. We liked to visit the Cloisters, a recreated medieval cloister that overlooks the Hudson River in Manhattan. I've been there since then a few times. Concerts are medieval music with medieval musical instruments. A famous tapestry, the Bayeux, is there. These are the top two cities I would recommend.
Third, fourth, fifth, and sixth—New Orleans, Philadelphia, San Francisco, and Chicago. Other cities that I have enjoyed visiting are New Orleans when I went to conferences there a few times, Philadelphia, where a friend lives and which I've also visited a few times, and San Francisco, where I've been to conferences. I lived outside Chicago for a summer and enjoyed it and spent some time one winter in Palo Alto, California, which is outside San Francisco.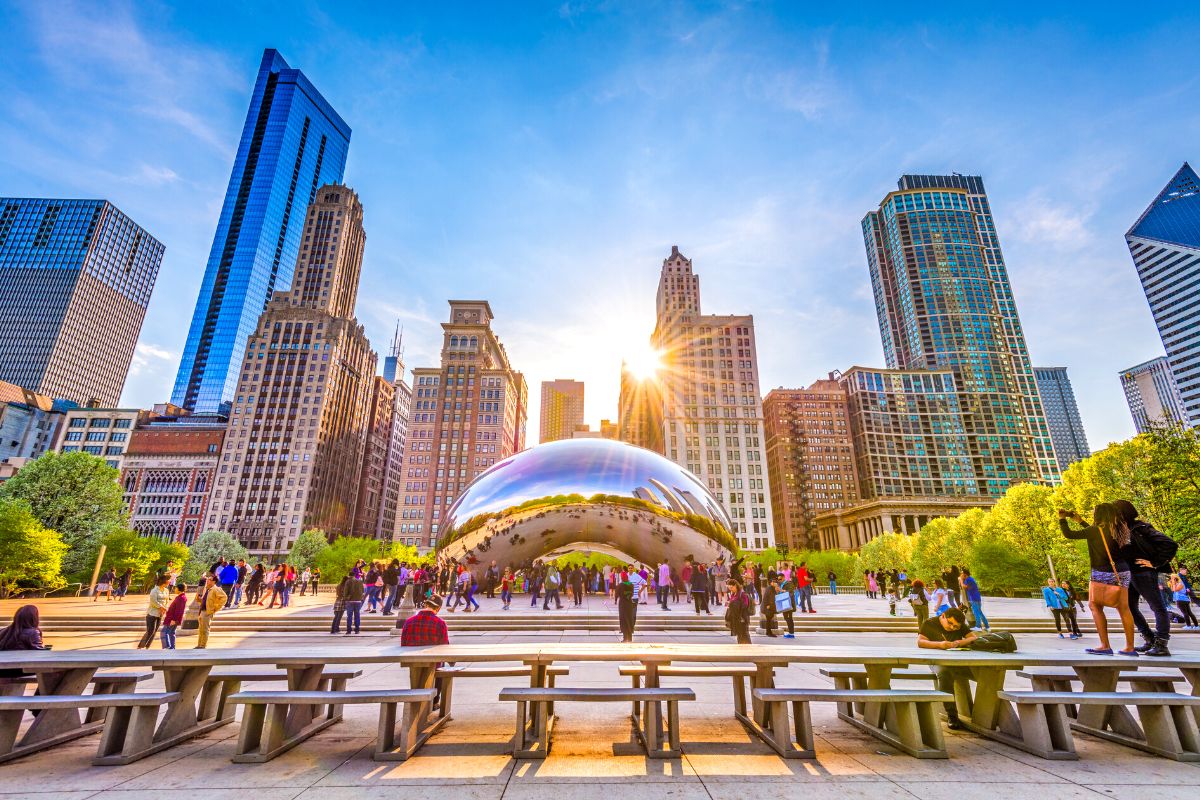 Do you have tips for women in their 20s and 30s or encouragement for maximizing their potential or using their time wisely, prioritizing what's important so later in their life they will feel it was all worth it? Nowadays millennials, gen X, gen Y, and gen Z are living in such a competitive era, it is easy to compare one's choices to the choices of others as represented on their social media posts.
Social media does change things. I grew up with television and telephone and social interaction but not social media as we now understand it. I have found that, if possible, it's best to try to bracket off competition. Do your best. Learn not because you want to be better than anyone else but to increase your own knowledge. This is not easy, but I think it can lead to happiness and creativity. It's also possible to celebrate the accomplishments of others rather than using those accomplishments to tear yourself down. This is not easy either, but it helps to try to think this way. I'd say prepare yourself as best you can for the future, always being open to chance and serendipity. Find role models who can show you the way. Find books, films, blogs, that are inspiring, that provide a positive outlook on past, present, and future. It seems to me that you, Puti, are a good role model for the students from Indonesia that I am working with. They clearly admire you, and you keep them connected and stimulated. So thank you.
Do you have any favorite movie(s), book(s), song(s), or musician(s) that you can recommend to us read/watch/listen to?
I don't have a television, and I don't watch a lot of movies. I spend a lot of time doing stretches, walking outdoors, eating, and interacting on social media. These days I'm also spending about an hour a day practicing the piano. I read The New Yorker magazine on a regular basis, often cover to cover. A weekly, it has a wide variety of articles on very interesting and diverse topics, and the pieces are very well written and often long. I suppose one reason I'm drawn to it so I can keep in touch with what is going on in New York, though the main articles are by no means mainly about New York.
I'm also a member of a book club, and we read a novel a month. This month's book is Small Things Like These by Claire Keegan. It's about a family in present-day Ireland and is short and accessible. Twice, recently, I watched movies at Michigan Tech, both of which I'd recommend. One was Wakanda Forever, a sequel to Black Panther, and utopian in that the heroes are black women. The other was Elvis, about the rock and roll star. He was born very poor but didn't know how to handle his money when he became rich and squandered it, failed as a husband and father, and became addicted to drugs. The directors of both did an excellent job, and the visual effects were amazing, especially in Wakanda Forever. Recently, too, I watched Harry and Meghan on Netflix, the story of the royal couple who gave up their positions in the royal family in Britain and moved to the United States. It presents their side of the story very well. I'm much more sympathetic to them now than I was at first.
I listen to music on Pandora and Spotify, often classical, though on Pandora I can listen to the folk music I was enthusiastic about in college. I was a big Joan Baez fan, for instance, and it is wonderful to hear her amazing voice and her often politically motivated pieces. Reading books and magazines and watching videos and films are very good ways to improve language skills, by the way, though I will confess I don't read much in French, German, or Spanish, the languages I have studied. I should.
Last but not least, how long have you been involved in the Elaine Bacon Literacy Program? What do you like about being a tutor and having a relationship with the students?
I've been involved in the program for about 10 years. Andrea Hauge-Bacon was director, and she was very welcoming and warm. It was a pleasure to interact with her on a regular basis. When she retired, Denise Heikinen and I took over. I like the challenge of seeing the program evolve and grow. At first we met in the Michigan Tech library and attracted students who were affiliated with Tech in some way. When we moved to the Portage Lake United Church choir room, things changed because we were a little farther from campus. Whereas at first I had some students who were faculty at universities in their home countries, China, for instance, they are now more likely to be either spouses or parents of Tech students. With the pandemic, we no longer meet in the church but, rather, on Zoom. This has allowed us to meet with students from afar—Ethiopia and Indonesia, for example. It is rewarding to think we can help these students improve their English, and it is wonderful to learn about their cultures and situations. I loved learning more about Ramadan, for instance, at the International Neighbors session and in discussion in class. When we sometimes found ourselves discussing food, I imagined that some students were hungry because they were fasting. All of the students are warm and friendly, and I don't have to grade them. It is a very good situation for the tutors and conversation partners and, I hope, for the students as well.
Thanks, Puti, for arranging for the interview. I could tell that some of the students were excited about the interview with Pichai because they know him from class, and now they know more about him. We appreciate your energy and good ideas!
====
The interview was done by email, proofread by Megan Werner and Beth Flynn, and Puti Akbar was the interviewer. All photos are linked to the owners from direct link/URL – all other photos are Beth's.